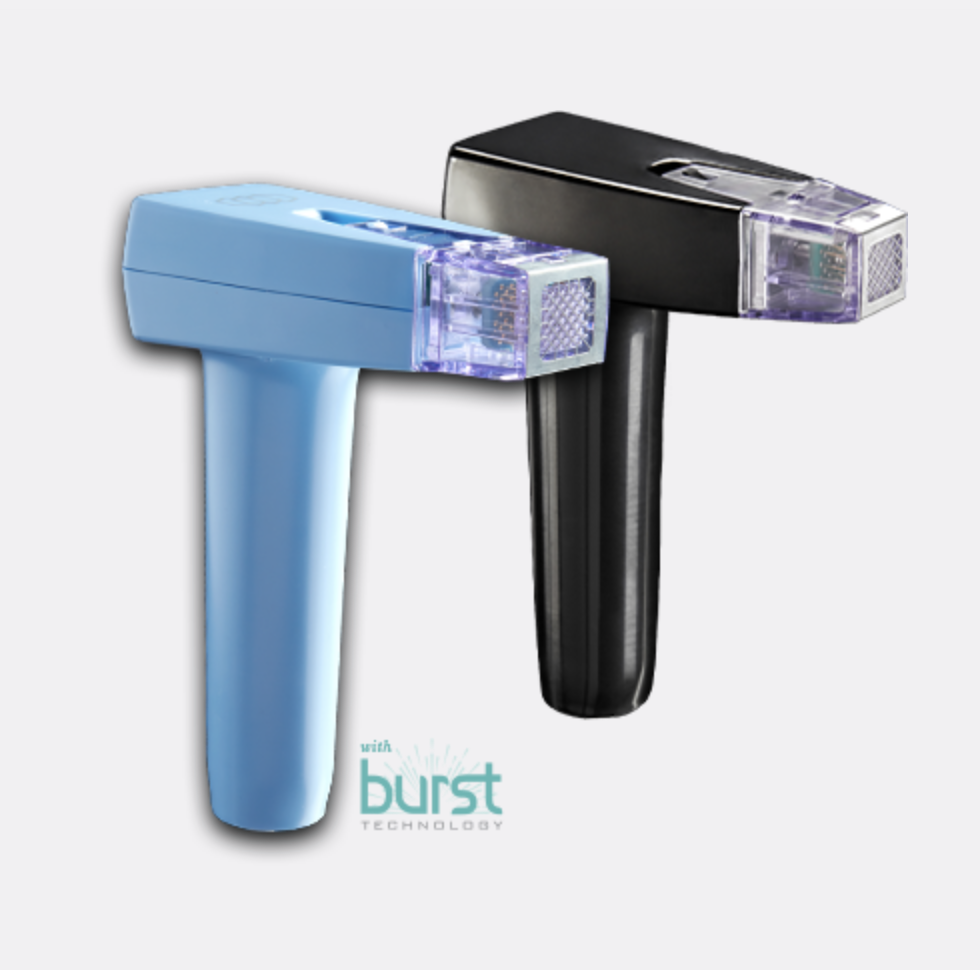 What does Morpheus8 body do?
Morpheus8 (M8) Body is the latest radiofrequency microneedling technology FDA approved for deep tissue remodeling. This minimally -invasive treatment tightens skin, liquefies fat, and reduces the appearance of cellulite, all while improving the overall tone and texture of the skin.
Kim Kardashian is the latest celebrity to back the 'painful' Morpheus8 laser treatment to achieve her enviable flat stomach. We tried it and this is what we thought.
This is not the first time that Kim Kardashian has taken to Instagram to declare her love for the Morpheus8 laser treatment. She posted about it a few years ago when she chose it as a tightening treatment on her 'mum tum' after giving birth to her first two children. However, the fact that she has posted about it again (seemingly without any commercial obligation to) means she really must be a huge fan. This time she gave us a little more insight into the treatment that she had at Dr Ashkan Ghavami's Beverley Hills clinic, calling it 'a game changer' even though 'it's painful LOL'.
And she's not the first celebrity to hail it as a wonder treatment. When tennis coach, mother of Wimbledon champ Andy Murray and former Strictly contestant Judy Murray hit the headlines with her youthful skin transformation, everyone wanted to know what the 61-year-old had done. Her lines were softened, her jawline noticeably tighter and wrinkles smoothed in a very natural-looking way. She revealed she'd had three sessions Morpheus8, and interest in the skin tightening radiofrequency microneedling treatment hit an all-time high
Tone By InMODE
WHAT IS TONE ON EVOLVEX?
Tone works by emitting electrical muscle stimulation (EMS) to stimulate involuntary muscle contractions. Tone's 4 hands-free applicators target specific muscle groups to increase muscle strength and refine the look of muscles.

Key Benefits:
Built-in audible indicators sound when each applicator reaches the optimal temperature, providing patients with updates on their treatment progress.
EvolveX is designed with a patient call button to allow clients to easily pause their treatment and have clinic staff make adjustments if required.
EvolveX's treatment screen enables aesthetic providers to visually monitor the thermal effect of each applicator at any point during the procedure.
EvolveX's EMS technology ensures it can safely and effectively be used on all skin types.