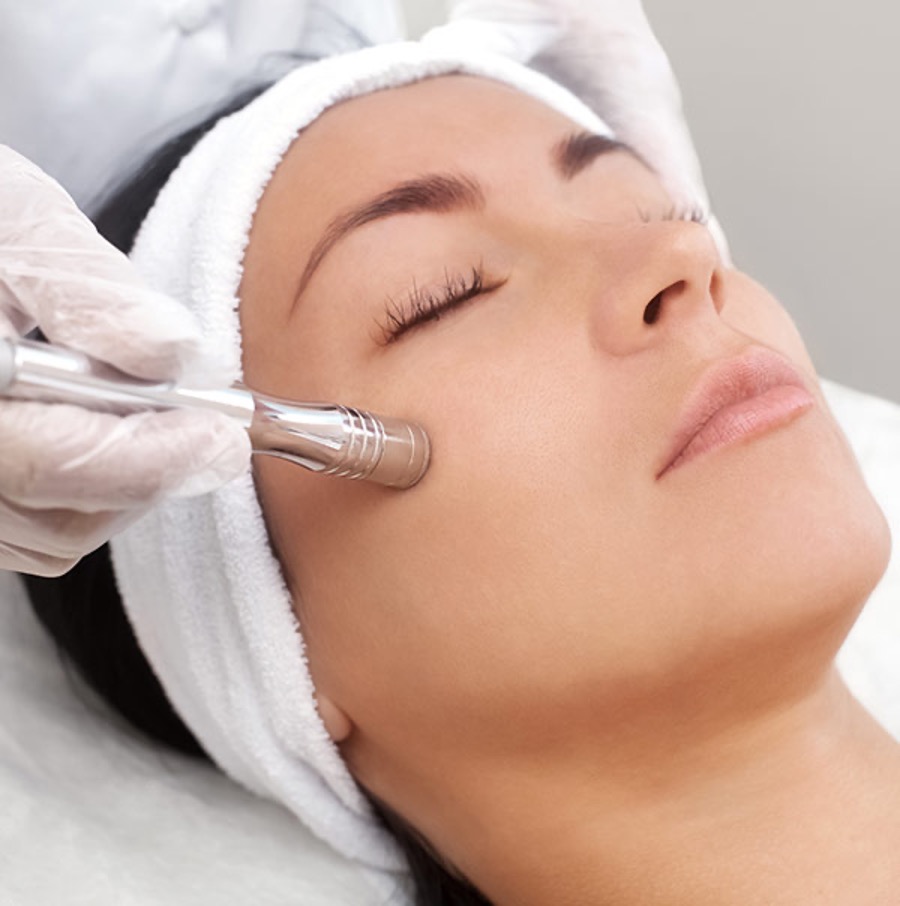 DiamondGlow™
DiamondGlow's three-in-one technology exfoliates, extracts, and dermally infuses powerful skin serums during a short and pain-free in-office treatment. Using an exfoliating diamond treatment head equipped with suction and infusion abilities, DiamondGlow infuses one of five condition-specific serums at the moment of exfoliation, which immediately plumps, brightens, and rejuvenates the surface of your skin. The serum also progressively activates cellular improvements that continue to enhance skin health and aesthetics long after each treatment has been completed. With DiamondGlow your skin will not only look luminous – it will feel nourished and renewed.
DiamondGlow™ Treatments Are Ideal For:
Reducing fine lines and wrinkles
Refreshing and brightening skin
Cleaning blocked pores
Treating multiple areas (face, chest, back and hands)
Minimizing facial sun damage
Lightening stretch marks
Reducing acne and acne scars
Improving oily skin
Volumizing and hydrating
Treatable Conditions:
Dull, uneven skin tone
Fine lines and wrinkles
Hyperpigmentation
Acne
Serum Infusions:
Hyaluronic acid: to plump and hydrate the skin
Hydroquinone: a bleaching agent
Salicylic acid: to reduce acne-prone conditions
How does it work?
DiamondGlow uses a hand piece that when applied to the area being treated delivers a combination of vibration and suction to slough away your skin's dead cells, while simultaneously deeply infusing a custom serum down to the base of your pores. The result: smooth, healthy new skin cells are revealed as they are generated to replace this outer layer of dead cells that has been effectively swept away. And while just one treatment can transform your skin, we may recommend you have one treatment as frequently as every two weeks for a series of 3 to 5 total treatments, depending on your desired outcome and/or how we may be treating another skin condition.