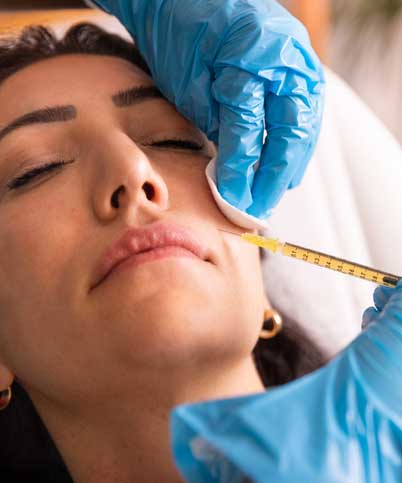 Benefits of PRP (Platelet Rich Plasma)
PRP is safe and effective because your own enriched plasma is used. Along with the benefit of using your own tissue, therefore virtually eliminating allergies, there is the added intrigue of mobilizing your own stem cells for your benefit. PRP has been shown to have overall rejuvenating effects on the skin including: improving skin texture, thickness, fine lines and wrinkles, increasing volume via the increased production of collagen and Elastin, and by diminishing and improving the appearance of scars. The most dramatic results to date have been the crepe skin problems in areas such as under the eyes, neck, and décolletage.
Other benefits include: minimal down time, safe with minimal risk, short recovery time, natural looking results.
We use advanced (Dual Plasma Spin), which increases stem cells by 7 to 9 times.
Microneedling is included with the procedure.